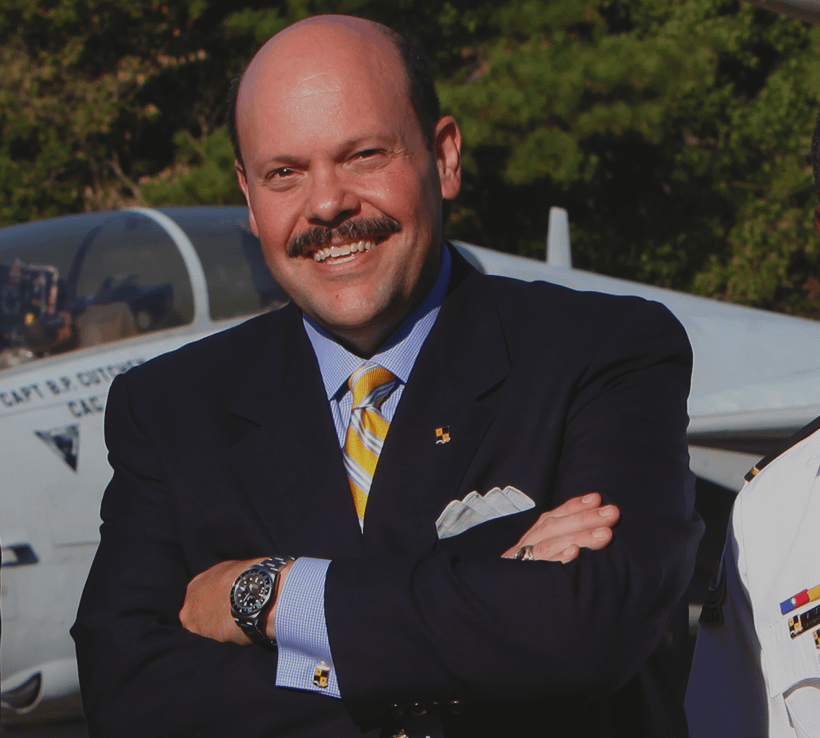 Brent C. Brown
Founder, Chairman, CEO
Brent C. Brown has an extensive background in law enforcement and security. He was a police officer in the metropolitan Atlanta area holding positions with duties ranging from uniform patrol to "Acting Chief". He also established a security consulting business handling security-related concerns for retail, office complexes, warehouses, and hotels. In 1990, he entered the private security industry with the formation of Chesley Brown Associates, Inc., handling numerous high-profile security projects across the country. He served as a security expert for both local and international media regarding the Olympic Park bombing during the 1996 Centennial Olympic Games in Atlanta, Georgia. Due to his expertise with terrorist incidents and security concerns, he is frequently called upon to speak at Civic Associations, Chambers of Commerce, Security Schools, and other large business organizations.
Kim Meador
Executive VP & COO
Kim Meador has a background in the criminal justice field. She began her career with the Johnson County Sheriff's Department as a deputy sheriff. Ms. Meador was promoted to the Special Investigation Unit where she served as a detective for three years. Upon leaving the Sheriff's department, she joined the Security Department at the Country Club Plaza, Kansas City, MO. In 1999, Chesley Brown took over the management of this unique security program and quickly identified Kim as a rising star. Prior to being promoted to Senior Vice President of Operations, she held several positions within the department including Sergeant, Assistant Director of Security, and Senior Director of Security. Ms. Meador's background in law enforcement and security is an asset to the leadership team within Chesley Brown.
Josh Noland
VP of Operations
Josh Noland joined Chesley Brown International in September of 2005.  Prior to joining Chesley Brown, Josh worked for the Missouri Department of Natural Resources and the U.S. Army Corps of Engineers as a Park Ranger for 4 years while in college.  He attended the University of Central Missouri where he earned his B.S. in Criminal Justice. Starting as an Officer in Kansas City, he has held the positions of Corporal, Director, and Regional Managing Director before becoming the Vice President of Operations. Mr. Noland has conducted numerous consulting projects and has been a trainer in the areas of Tactical Communication, New Officer Training, Supervision and Leadership, CPR & First Aid as well as many customer service programs.
Nancy Simpson
VP of Support Services
Ms. Simpson has extensive experience in Human Resource management. She has worked for employers in the private and public sectors as well as various geographic locations. Her most recent assignment was with AT&T where she focused on the management of employee benefits. Her prior employers include the Atlanta Regional Commission, the University of Louisville and the City of Chicago. Ms. Simpson earned the professional certification of Senior Professional in Human Resources. This was achieved through successful completion of an examination and work experience in the areas of recruitment, compensation, benefits management, employee training and development.
Max Briggs
VP of Southeast U.S.
Max Briggs has an extensive background in Law Enforcement, Public Safety and Training spanning over 25 years. He has worked for employers in the private, public and government sectors within Georgia. His most recent assignment of 7 years within law enforcement was focused on the management, development and implementation of school security programs along with the training of school police and security officers. His expertise includes Emergency Planning, Active Shooter Responses, design and implementation of training programs and instructor certifications in a wide array of topics along with specialized certifications in Firearms, Emergency Vehicle Operations, Field Training and Emergency Medical Services. His prior employers include the Cobb County Police and Fire Departments and the Commerce Police Department, all in Georgia.
Archie Dinwiddie
Corporate Director of Risk Mgt., Training & Compliance
Archie Dinwiddie began with Chesley Brown International in 2001 as an officer while attending an internship with the Missouri State Highway Patrol. During his time with the Highway Patrol, he assisted with functions ranging from taking calls for service at the Troop A Communications Center to assisting in the investigation of homicide cases with the Division of Drug and Crime Control.  Since joining Chesley Brown International, Archie has worked and managed security operations in a variety of environments such as office complexes and towers, lifestyle centers, and major entertainment districts.  Along with providing on-site services, he has contributed to numerous consulting projects.  As the Assistant Vice President of Operations, Archie is utilized to provide and coordinate training with project locations across the country, along with providing management support.
Nick Freeman
Corporate Director of Digital Strategy
Nick's mission is to drive digital transformation both internally and for Chesley Brown clients with solutions for enriching client-engagement, data, navigating risk, optimizing efficiency and generating revenue growth. His goal is to help build a positive reputation for Chesley Brown through each digital channel by planning and implementing system-wide digital communications strategies that manifest through all digital outlets (web, mobile, email, SEO/SEM, paid search and social media), while also clearly articulating and maintaining creative brand standards.
Sheron Sikorski
Corporate Controller
Ms. Sikorski joined the Chesley Brown International corporate team in 2001 as Accounts Receivable Manager, where she quickly developed a plan to expedite and improve the client billing process. As time progressed, she showed an impressive ability in managing a number of responsibilities in an efficient manner as well as a meticulous nature that strives for perfection. She was promoted to Accounting Manager with added responsibility for accounts payable and payroll entry for all employees. She is now Corporate Controller. In this position she develops innovative procedures for all accounting functions and reporting. Ms. Sikorski looks forward to many more years of growth and success with Chesley Brown International.
Candice Cade
Associate Vice President of Human Resources
Candice Cade is an experienced Human Resources professional who graduated with honors from Shorter University. She brings with her better than 13 years of varied experience. Candice's innovative approach to an environment of team work and open door policies has proven to enhance employee morale and retention. We look forward to her tenure with Chesley Brown International.
Bryan Taylor
Associate Vice President
Bryan has 20 years of experience in the Private Security field, he worked his way through the ranks of several different companies in the Baltimore, Maryland region before moving back to his hometown of Pittsburgh, PA in 2004 to begin his employment with Chesley Brown as the Public Safety Director of a large mixed use complex located on the site of the former U.S. Steel, Homestead Works. After serving as the Public Safety Director for over 7 years, Bryan was named the Director of Security over several iconic and prestigious buildings in Downtown Pittsburgh in February of 2012. Bryan also is a trained firefighter and EMT in a large suburb of Pittsburgh and currently holds the rank of Assistant Fire Chief with a combination paid/volunteer fire department.
Steve Goins
Managing Director - Portfolio
Steve comes to us with 20 years of security experience. While attending Middle Tennessee State University in 1996, he began his career in the security industry and quickly rose through the ranks to management level. Steve earned his Bachelor of Science from MTSU. He has managed venue security for NCAA Championships and elements of three Super Bowls. Mr. Goins' experience also includes managing tour security, oversight of physical security operations for a healthcare organization headquartered in middle Tennessee, emergency management planning, crisis communication, and risk management. Steve has extensive training and numerous certifications, including several The U.S. Department of Homeland Security.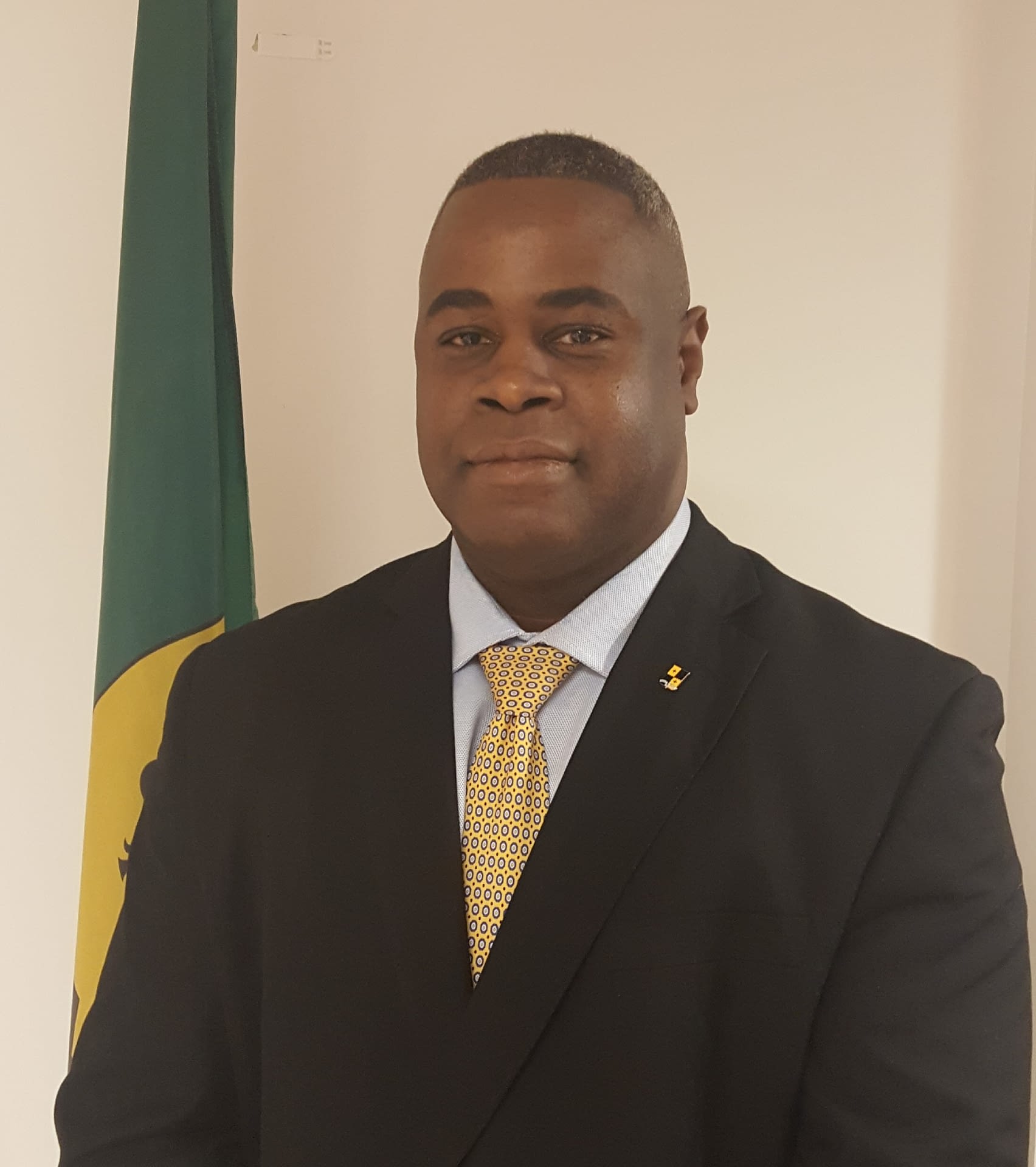 Mark Sweat
Managing Director - Central Florida
Mark joined Chesley Brown in 2018. He served two tours in the United States Army as an Infantryman specializing in Security and Force Protection and an Engineering Specialist with a concentration in Heavy Equipment Operation and explosives recognition and removal. With experience as a small business owner/operator and in the services industry, Mark joined the private security sector in 2002. His prior experience includes management and recruiting duties for various companies, including Walt Disney World. Mark has also led Security Emergency Response Teams in support of Hurricanes Harvey, Irma and Maria. He earned a Computer Science Diploma from Porter and Chester Institute, Stratford, CT, and a certificate in Bio-Chemical Recognition/Response from Mid Florida Tech, Orlando, FL.
Dell Spry
Managing Director
Marvin O. (Dell) Spry, joined Chesley Brown International in 2019. Dell received a Doctor of Jurisprudence degree from the Birmingham School of Law in 1980 and served as a Special Agent with the Federal Bureau of Investigations until his retirement. During his tenure, Dell served with the Department of the Army as the Intelligence Community Outreach Coordinator for the Joint Improvised Explosive Device Defeat Organization. While assigned to FBI headquarters, he was a member of the National Security Council Counterterrorism Working Group; the State Department Foreign Emergency Counterterrorism Support Team; the Overseas Advisory Security Council; and was liaison to the CIA Counterintelligence Center - Counterespionage Group.
Most notably he was the lead investigator for the FBI in the Aldrich Ames investigation for which he received the FBI Director's Award for Excellence in a Counterintelligence Investigation and the CIA Director's Meritorious Service Award.
Dell has conducted investigations internationally in his career, and received Letters of Recognition from several countries, including the Republic of Georgia, Germany and the United Kingdom. During investigations in Russia, Austria, Switzerland, Spain, Turkey, and Cuba, he established liaison with both the intelligence services and law enforcement services.
He also performed humanitarian relief work in Ethiopia, Cambodia, Honduras, Nicaragua, and Sri Lanka.
Dell continues to be an adjunct instructor with the FBI teaching new agents and analysts on matters of national security at the FBI Academy.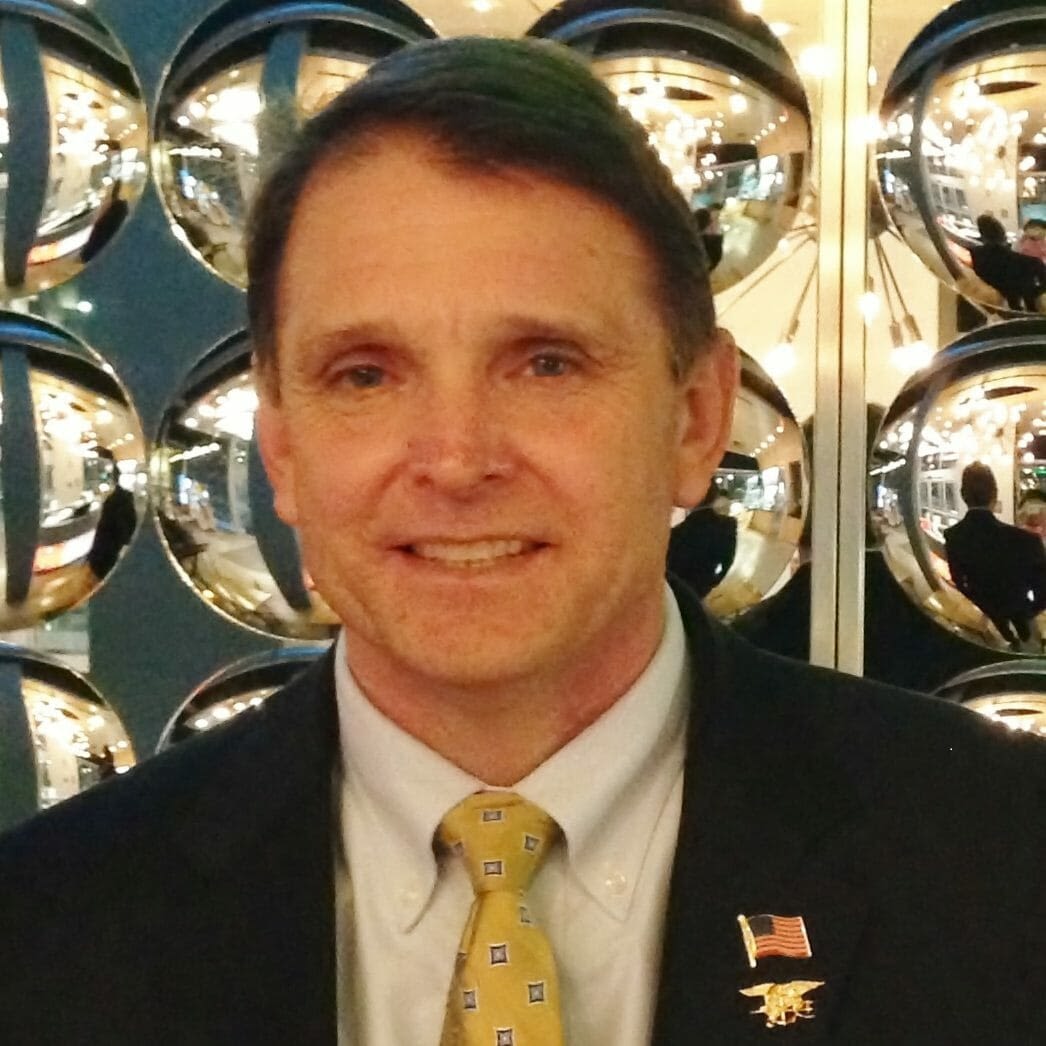 Ed Gallerin
Senior Consultant
Captain Edward G. Gallrein III is a native of the Commonwealth of Kentucky. He attended Murray State University where he earned undergraduate and graduate degrees. Captain Gallrein completed Officer Candidate School in Newport, R.I. where he was commissioned an Ensign in the U.S. Navy with orders for Basic Underwater Demolition School/SEAL Training in Coronado, California. He completed SEAL training and graduated in BUD/S Class 133 followed by Army Airborne School. He reported to SEAL Team TWO and earned his designation as a fully qualified Naval Special Warfare/SEAL Officer. Subsequently, he had assignments at multiple NSW/SEAL and Joint Special Operations Units. Captain Gallrein is also a graduate of the Naval Postgraduate School with Masters Degrees in Financial Management with Academic Excellence, and National Security Affairs/Intelligence with the Honor Thesis Award. He is also a graduate of the USAF Air Command and Staff College, the USAF Air War College (Graduate with Distinction Honors), and the Armed Forces Staff College. Captain Gallrein also completed the demanding U.S. Army Ranger School and the arduous NATO Combat Survival Instructor Course. Throughout a stellar Navy Career he reached the rank of Captain (O-6) and earned the title of Commodore as a senior SEAL Officer/Leader. Captain Gallrein's various assignments throughout his tenure include numerous key leadership and management positions at the tactical, operational and strategic levels involved in sensitive security activities and complex special operations - essentially dealing with adversaries in volatile, uncertain, complex and ambiguous environments - around the globe in both modern urban and remote areas. Captain Gallrein maintains a Top Secret Clearance and remains active globally as a consultant to unique U.S. Special Operations Forces and select Government Agencies
Rob Cordero
Senior Consultant
Mr. Cordero has extensive experience in law enforcement and safety and security. His career began when he joined the US Marine Corps in June of '90. After the Gulf War, he returned to school and began his career in law enforcement. Starting as a certified jailor, Mr. Cordero rose to the administration of the agency as the Chief Deputy. During his career, he served as Traffic Sergeant as he reconstructed motor vehicle serious injury crashes and fatalities and the Investigator Sergeant overseeing minor crimes and major felony crimes investigations. Currently he serves as the Director of Safety and Security at a premier 138 acre mix use development located in Midtown Atlanta. He oversees the execution of 250 events annually including concerts, charity walks and runs, festivals, sporting events such as the USTA BB&T Atlanta Open tennis tournament and Cirque du Soliel. These events require involvement from inception to execution including traffic plans, staffing and coordination with surrounding the community. He serves as the liaison for ownership to the Master Owners Association and the District Owners Association on security matters which included patrols, partnerships with Georgia Tech, City of Atlanta Police and Midtown Blue.