The Dispute Advisory Services firm at Chesley Brown is built around experienced and independent industry experts and specialists. We are a leading provider of dispute services to the global business and legal communities. By applying decades of experience and knowledge gleaned from thousands of cases to each stage of a litigation or dispute engagement, from case theory development and discovery to expert witness testimony. Because we're backed by the global resources of Chesley Brown's global network we can leverage the collective knowledge, experience, and judgment of our colleagues in partner firms to support our clients virtually anywhere in the US and around the world.
Litigation and complex business disputes are a growing risk for companies around the world. They have the potential to disrupt the flow of business, damage reputations, and generate significant costs. Internal and external legal counsel play vital roles, but other specialists may also be needed to drive positive outcomes. Experienced, effective litigation and dispute consultants provide valuable insight and clarity to help manage risk, create value, and power performance.
How can dispute advisory services help?
Chesley Brown employs an integrated approach to business disagreements. As the pioneers of the security management industry we are the only company with real-world knowledge to solve complex business challenges. We use proprietary tools, methodologies, and technology including data mining and mapping, electronic discovery, and computer forensic capabilities and work with outside experts, professors, PhDs, and think tanks to address special requirements of a particular matter.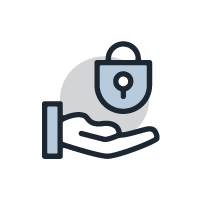 Intellectual property (IP) matters. When your organization needs to defend against copyright infringement, patent, trademark or other intellectual property, count on The Chesley Brown Group to help you mount a strong defense. Our IP litigation support team can quickly assess your situation, calculate valuations and damages, provide discovery support for legal counsel and expert witness testimony if the case moves to trial.
Contractual disagreements. When business agreements are breached, it can cause significant economic damage to the aggrieved party. We have the skills to analyze each situation, illustrate financial damages caused by non-performance and collaborate with legal counsel to help build the best defense for your company's case.
Professional liability matters. Service providers large and small are often subject to professional liability lawsuits, which may involve breach of contract, professional negligence, or a host of other matters with financial consequences. Our team can review all financial representations covered in contracts or other professional agreements to help clients assess potential liability allegations or uncover options they may have to reduce any financial exposure that exists in a liability claim.
Chesley Brown's dispute advisors work directly with clients or their counsel to provide expert witness testimony and arbitration / mediation services. 
Global Expertise
As a result of our experience working for all major project stakeholders, Chesley Brown's consulting practice brings objectivity and balance to the investigation of matters that lead to disagreements. Our value is in the quality of our analyses and the ability to help parties reach timely and favorable resolutions, oftentimes avoiding expensive arbitration or litigation. Our experts provide effective analyses of cost, schedule, quality, and scope, isolating the real issues and their implications. In the event a matter escalates to a formal proceeding, our professionals are highly experienced in providing expert witness testimony.
Our investigators can assist in resolving disputes involving business partners, vendors, employees, customers, licensees and competitors. Our investigators are skilled in corporate espionage, computer forensics, forensic accounting, and intellectual property. We will meet with you to understand your unique situation and objective, and work toward a successful resolution, whether that involves litigation, negotiation, employee termination, or an exit strategy for a business relationship.
The Chesley Brown Group's investigators and advisors provide critical support to businesses involved in complex disputes. Whether your issue involves lost profits, reasonable royalties, economic damages or business valuation, our litigation support team has the skills and experience to calculate the damages and carefully assess how the issue affects the business. In each engagement, we deliver deep insight and detailed case analysis to bolster your legal position in any dispute.
In the event a matter escalates to a formal proceeding, our professionals are highly experienced in providing expert witness testimony.
Our experts regularly leverage our data and analytical skills for our clients in conflicts that involve money laundering, patent infringement, employment matters, arbitration, and complex commercial matters. We deploy our deep courtroom experience to help resolve contractual issues and other matters in M&A, cross-border trading and regulatory compliance while providing counsel with expert advice and witness testimony. We assist clients in sectors ranging from financial services to insurance to construction.
Contact us today to discuss how Chesley Brown can help your organization anticipate and navigate risk before it becomes a crisis.
How to Get Started
At Chesley Brown we know you want to be the type leader your clients and employees can depend on. In order to do that, you need to know what risks and opportunities lie ahead. The problem is you spend so much time fighting fires that you're unable to focus on what really matters most -- growing your business. We believe you shouldn't have to take time away from running your business to protect it. We understand what a crisis can do to your company's reputation and financial objectives. That's why we've built a framework that teaches businesses how to anticipate and navigate risk before it becomes a crisis. Here's how it works:

01
Schedule a Strategy Call
Our first job is to gather as much information as possible about your organization's unique challenges and concerns.
02
Create a plan
After studying the problem, our team of experts will get to work crafting a bespoke strategy that protects all aspects of your business, and enables continued growth.
03
Let's execute that plan together
We'll work directly with you and your stakeholders to implement and manage your new strategy, helping you navigate any pitfalls along the way.
What are you waiting for?
Additional Capabilities
Clients that rely on Chesley Brown Security Consulting and Management services often request additional services including: